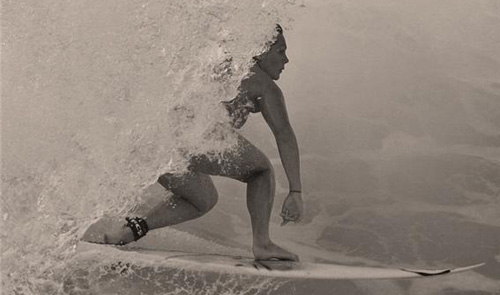 Nikita clothing, the brand for girls who ride would like to introduce Sarah Beardmore into the team.
Carole, European Marketing Manager for Nikita mentions; "Sarah is a great surfer and her personality and enthusiasm is perfectly suited to represent the Nikita way of life and style.  We're stoked to have met with her and have her on board the team."
Originally from Dorset, UK Sarah has spent the majority of her 25 years living life, loving surfing and growing up between the UK and Australia.  Travelling is a big part of her life and after extensive travels to date, including competing on the WQS tour circuit, she has no intention of stopping.  Sarah is also a keen artist and paints through her own experiences, influences and surrounding inspirations.
Having represented Australia for many years she's drawn back to her homeland and is vying for the Brits, hoping to be the first British female to make the WCT.  Although Sarah has effectively changed her representation country to GBR she will still have a big involvement with Australia.
More recent travels have included competing at the 6 star WQS event in Portugal early May, a quick chill out trip to the Greek islands before heading back to compete in her first UK event, the Salt Rock Open in Croyde – which she won!  Picking up a cash prize she also won the King of the Waves, the highest wave score of the women's event.
This June, Sarah is heading off on an amazing boat trip in the Mentawis, Indonesia.  Having organised the trip with the photographer, she will be the only English surfer alongside an international field of surfers including WCT surfers Sofia Mulanovich and Rebecca Woods.  The whole journey will be documented, both on film and camera, so there will be some fantastic images, action and updates to be had.  Straight after, Sarah will be heading off to Sunway Lagoon, a huge theme park in Kuala Lumpur, to ride a wave pool.