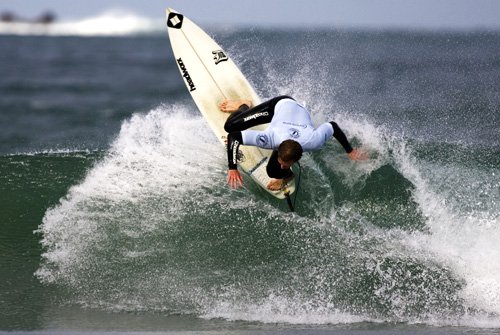 A1Surf.com, the original website for the UK and Irish surfing community, has announced it has become a media partner with the UK Pro Surf tour for the 2009 season.
The partnership will see A1Surf.com keep its users up-to-date with results, news and more from the tour, plus help strengthen the reputation of the UK Pro Surf Tour amongst the UK and Irish surfing community and further afield.
David Somerville from A1Surf.com said: "We are really excited about being involved with this year's UK Pro Surf Tour.
"It is a well-run, professional contest series that is helping to push some of the top British and Irish surfers so they can hopefully one-day compete with the best in the world.
"Many of our regular A1Surf users are members of the tour themselves or have friends and family who are taking part."
Dave Reed director of the UK Pro Surf Tour said: "Having A1Surf.com onboard as a media partner is another big step forward for the tour.
"Along with our other media partners we will give greater recognition through the media to the achievements of the surfers who compete on the tour and the sponsors, who without their support the events would not take place"
The UK Pro Surf Tour kicks off on the Whitsun Bank Holiday weekend in May with the Saltrock Open, to be held at Croyde in North Devon.
The tour then visits a further eight venues for the Open events, culminating in the Animal Newquay Open in October. There are also divisions for Women, Pro Junior, Longboard, Under 12 and Under 16 Boys and Under 16 Girls.