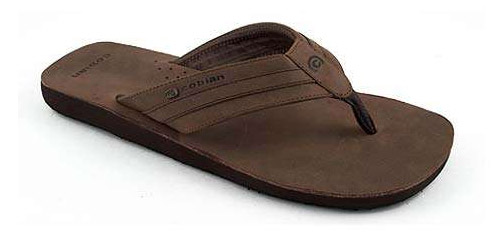 This month we've had a pair of Cobian Lone Star Flip Flops sent through to review and we have to say we are pretty impressed. The material is different to the other brands we've had to try, it has a horse leather strap, the top sole is a soft leather on top of a shock absorbing foam midsole and the bottom is a textured grippy rubber.
They are pretty comfortable although the material under the straps was a little scratchy at first that soon went away. You can tell that they are very well made and the quality materials used make them sturdy yet not too heavy to make your feet sore. They are also very stylish in a slightly unusual way, the shape is a bit more square on the front than the typical rounded flip flop design.
Overall the Lone Stars are a good looking leather sandal for any occasion. They are smart enough to have you covered if you need to dress up, but still casual enough to look at home on the beach.